This weekend I made
Jora's panzanella recipe
+ it was so incredibly delicious that I almost ate the entire (ENORMOUS) bowl all. by. myself. Mmmmm...toasty bread, garden fresh tomatoes, + a big handful of fresh basil, I'm telling you, it will blow your mind.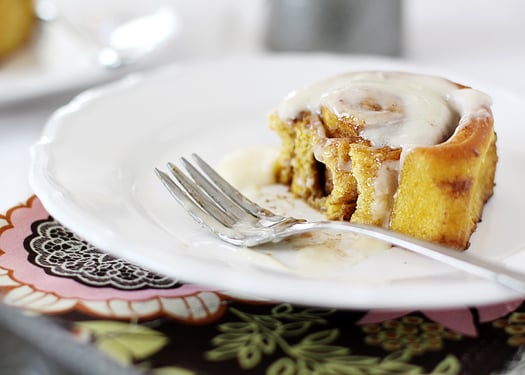 Pumpkin Cinnamon Rolls?
The answer to that question is yes. I brought these as a
side dish
to my friend's lunch party on Sunday (I had originally planned on bringing the panzanella, but I ate it. all of it.). No one complained about the lack of salad + the house smelled AMAZING. I'm excited to make them again. soon (!!!). via
stephmodo
And lastly, if I told you how many times I
drooled over
looked at these
S'mores Caklettes
this weekend, you wouldn't believe me. Like 15 (ish) times.
Desserts for Breakfast
is such a great site; sweet name + gorgeous photos...I can't wait to try out their recipes. via
simplesong
hello, my dears! how was your weekend? did you make something delicious too? i hope so. hope your tuesday is a good one. ox.